Learn From The Best
Kuwait – December 14th, 2014 marked the closing event for this year's edition of The Knowledge Club organized by Vigor Events and Co-organized by Al Gas Events and Global Innovation Company. This year, the Knowledge Club's Learn from the Best ConferenceTM took place at the Hilton Kuwait Resort. Every year, the event serves as a closing ceremony for The Knowledge ClubTM, which included an exciting collection of Seminars and workshops by some of the best international speakers in 2014 such as Robin Sharma, Shirley Taylor, Lee Cockerell and Jairek Robbins.
Renowned speakers of various business backgrounds were invited to address diverse issues and share professional experiences during the eight hour conference.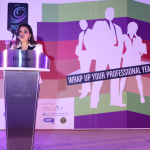 Faten Al-Naqeeb, Founder and Head of Al-Naqeeb & Partners Law Bureau, shared her story of how she made it into the international business world as a local Kuwaiti attorney, and the challenges she faced as a woman striving to leadership in a male-dominant world. She used the story of her business' rise and fall to illustrate the secret to sustainable success.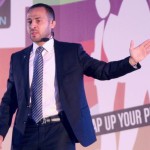 With more than fourteen years of experience,
Mostafa Ramzy
is a Senior Enterprise Risk Management professional working with various sectors including energy, engineering, construction and project controls. He used his expertise to convey the necessary tools needed for the Successful Implementation of an Enterprise Risk Management (ERM) Framework.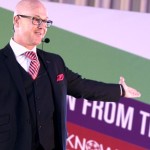 Managing Director & Master Franchisee of The Referral Institute,
Phil Bedford
helps professionals live more and earn more through relationship-based referral marketing. Throughout his presentation, he analyzed the power of strategic relationships for business and will develop a personal unified network that ensures amazing business and a spectacular life.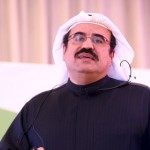 The conference also hosted
Prof. Tariq Al-Dowaisan
who is the founding partner and senior consultant at Gulf Lead Consultants. After 25 years of speaking, writing, and practicing quality, he reflected on the highlights of his career in the world of quality; underlining the key lessons and success factors.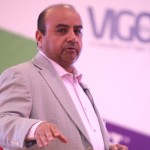 To sum up the day,
Dr. Saad Al Barrak
, distinguished engineer and businessman of international repute, discussed the transformation and re-branding of an organization. He also included Strategic Initiatives and John P. Kotter's change model besides quotes from the works of famous business authors, such as Jack Welch & Stephen Covey.
The event was also organized to acknowledge and honor the sponsoring companies, strategic partners, as well as supporting clients who have supported The Knowledge ClubTM throughout the year: Zain Telecommunications, Qualitynet, Ahli United Bank, Warba Insurance, KAICO, Habchi and Chalhoub, KOC, NBK, IAA, Zafaf Magazine, CityPags Magazine, Waveline Media (Yabila and Nabd Mobile applications), and Click Media.
It is also worth noting that, throughout 2014; Vigor Events' seminars and workshops have addressed critical issues that re-directed the attention of today's business leaders and managers. The practical value of the content delivered rested within the case studies presented by leading practitioners who deal with the real business challenges faced by professionals of all fields every day.
Flickr API error:
Invalid API Key (Key not found)