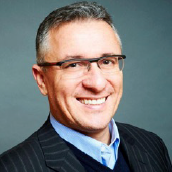 FOR INQUIRIES
(965) 9491-3803
Vigor-Enterprise is the exclusive representative of AL Moscardelli in Middle East and North Africa
SEMINAR OVERVIEW
The (X)-CEPTIONAL LEADERSHIP©: UNLOCKING YOUR HUMAN POTENTIAL program has been specifically designed to help build a winning organization.
This seminar is an introduction to the program that focuses on inspiring individuals and teams to work at their absolute peak while dramatically promoting increased productivity, innovation, collaboration, customer service and bottom line results.
LEARNING OUTCOMES
Increased accountability
More focus on what's important
Stronger sense of work-life blend
More resilient to change
Shift from Manager to Leader
OUTLINES
What is organizational culture
Embracing Diversity and Inclusion
Learn the manager / boss versus (x)-ceptional leader matrix
7 attributes of high performing teams
The 7 traits of (x)-ceptional leaders X-ceptional Culture:Embracing Diversity and Inclusion

(X)-ceptional Resiliency during Change: (small letters or capital ones) (small C)
The 7 Strategies to Overcoming Resistance to Change in the Workplace

5 strategies for developing creative resilience
How to manage change with resilience
10 things to master and become resilient
40 quick tips to stay creative
Get employees Talking again, Listening again and Living again
ABOUT Al Moscardelli
Founder and CEO -Infinity (X) Group
President of Peak Performers Network Canada
Al Moscardelli has spent the past 25 years of his life working in the Personal & Leadership Development field.
As President of Peak Performers Network Canada, he worked closely with groundbreaking speakers/authors such as Brian Tracy, Jim Rohn, Denis Waitley and Og Mandino. Working in the US and Canada he organized and ran seminars and speaker events.
After selling his company in 2000, he teamed up with Robin Sharma as Vice President and General Manager at Sharma Leadership International. There he would handle all speaking engagements, workshops, client engagements and Leadership Development & Training Programs.
In 2006, he went out on his own and started his Speaker Management Company called The Moscardelli Consulting Group. He represented Dr. Lance Secretan, Dr. Srikumar Rao and Robin Sharma.
During this time, he developed new courses for Dr. Secretan and Robin Sharma. With Dr. Secretan, he developed Keys to the CASTLE Leadership Development course and most recently with Robin Sharma; he created the Lead without a Title 'Leaders Growing Leaders System'. This Blended Learning approach uses a mix of on-line learning and classroom sessions. As Master Facilitator, he certified over 200 Facilitators over 3 years and then ran the course for organizations such as Citigroup, Tim Hortons, Rogers Communications and many other groups around the globe.
Currently, he is CEO and Co-Founder of Infinity (X) Group of Companies.