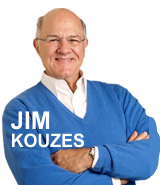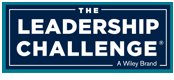 FOR INQUIRIES 
(965) 9999-2791
Vigor-Enterprise is a Global Training Partner of TLC®
[easy-social-share buttons="facebook,twitter,google" counters="0″ counter_pos="top" total_counter_pos="none" hide_names="force"]
OVERVIEW
The key to making extraordinary things happen in organizations is great leadership. It contributes more to positive outcomes than any other single factor. It takes great leadership to create great workplaces that creates great outcomes. If you want a highly engaged workforce and better results for your clients and customers, you have to develop and strengthen great leadership in your organization.
In addition to exploring Jim Kouzes' and his coauthor Barry Posner's evidence-based research on leadership practices, Jim will also reveal findings from their newest book, Learning Leadership. The research is very clear: the best leaders are the best learners. Those who excel at leadership engage more frequently in learning activities than those leaders who are poorer performers. Those who become exemplary leaders apply five fundamentals that enable them to grow and develop continuously.
In this program, leadership author and researcher Jim Kouzes will present evidence that leadership makes a significant and meaningful difference in people's engagement at work and in the performance of their organizations. This is a unique opportunity to work your own leadership practices and behaviors with one of the world's most prominent thought leaders on the topic.
OBJECTIVES
Assess the extent to which you currently demonstrate exemplary leadership practices.
Discuss the variable that most explains engagement in the workplace.
Describe the leadership legacy you want to leave.
Identify the factor that rules innovation, brand image, acceptance of leaders' influence, commitment— just about everything else important in organizations—and what leaders can do about it.
Describe the fundamentals of learning to become an exemplary leader.
Create a context that supports the long-term development of your leadership competencies.
ABOUT JIM KOUZES
Jim Kouzes is a bestselling author, an award-winning speaker and, according to the Wall Street Journal, one of the twelve best executive educators in the United States.
Jim Kouzes has been thinking about leadership ever since he was one of only a dozen Eagle Scouts to be selected to serve in John F. Kennedy's honor guard when Kennedy was inaugurated President of the United States. Kennedy's inaugural call to action —"Ask not what your country can do for you; ask what you can do for your country." — inspired Jim to join the Peace Corps, and he taught school in Turkey for two years. That experience made Jim realize that he wanted a career that offered two things: the chance to teach and the opportunity to serve. It was in his first job back in the U.S. where Jim trained community action agency managers that he found his calling. Jim has devoted his life to leadership development ever since.
Currently Jim is Dean's Executive Fellow of Leadership, Leavey School of Business, at Santa Clara University, and also lectures on leadership around the world to corporations, governments, and nonprofits. In 2010, Jim received the Thought Leadership Award from the Instructional Systems Association, the most prestigious award given by the trade association of training and development industry providers. He was listed as one of HR Magazine's Most Influential International Thinkers for 2010 and 2011, named one of the 2010 and 2011 Top 100 Thought Leaders in Trustworthy Business Behavior by Trust Across America, and ranked by Leadership Excellence magazine as number sixteen on its list of the Top 100 Thought Leaders. In 2006, Jim was presented with the Golden Gavel, the highest honor awarded by Toastmasters International.