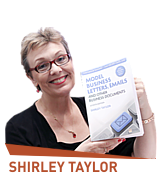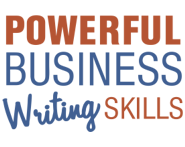 FOR INQUIRIES
(965) 9999-2791
Vigor-Enterprise is the exclusive representative of Shirley Taylor in Middle East and North Africa
[easy-social-share buttons="facebook,twitter,google" counters="0″ counter_pos="top" total_counter_pos="none" hide_names="force"]
OVERVIEW
Our world has changed, and so has the language of business. In our fast-paced, high-tech, communication-crazy world, it's essential that you come across as a human being instead of a computer that churns out stiff, wooden messages.
POWERFUL BUSINESS WRITING SKILLS shows you -step-by-step- how to craft clear, concise messages that get great results. We will focus on what I call communicating with heart. That means using language that connects, builds trust, and develops relationships.
Through this comprehensive interactive program, Shirley Taylor shows some simple but powerful techniques that will help you avoid misunderstanding and learn how to write effectively. You will learn how to organise your words and thoughts in writing, structure your messages logically, present your documents attractively, and improve the format, style, language and tone of all your written messages.
OBJECTIVES
Identify the main problems in today's business writing.
Recognise the importance of good punctuation and sentence construction.
Identify old-fashioned phrases and jargon commonly used in writing.
Use modern business language to compose business correspondence.
Apply the main rules of good business writing, particularly to e-mails.
Structure all messages logically using Shirley's 4-point plan.
Develop better relationships through effective use of e-mail.
Analyse real business documents to improve format, style, language and tone.
Compose effective messages that will get the right results.
Ensure your messages are read, understood, remembered, and get results
Learn how to close the gap between speaking and writing. You will learn some simple, powerful techniques that will transform your writing skills. You'll see how these changes will help you to build better relationships, increase your efficiency, enhance your reputation, and get the right results. Every time.
ABOUT SHIRLEY TAYLOR
Author of 12 successful books on communication skills: Model Business Letters, Emails and Other Business Documents seventh edition, which has sold almost half a million copies worldwide.
Shirley has attained the designation Certified Speaking Professional (CSP) which is globally recognised and awarded to speakers who have met strict criteria (This designation is achieved by fewer than 11% of professional speakers worldwide.)
Famous for the passion and energy she puts into her workshops to make sure they are entertaining, practical and informative, as well as a lot of fun.
Shirley held the position of President of Asia Professional Speakers Singapore 2011-12.