THE REGENCY HOTEL
10-DECEMBER-2013
9:00 AM – 4:00 PM
Kuwait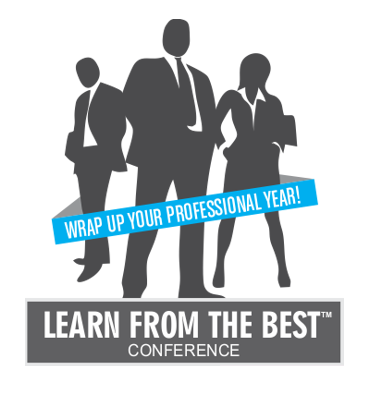 Conference highlited the following competencies
Leadership – Human Resources Development – Professional Selling Skills – Marketing and Branding – Personal Development – Positive Behavior
[accordion_group]
[toggle_framed title="Dr. Leila Edwards | Topic : Positive Behavioral Science | 9:10 – 9:50″ variation="deepblue"]
Dr. Leila Edwards
MD and Principal, Transformations Institute.
Director of the Lead Licensed Delivery Centre GCC for Paul Ekman International.
Licensed Delivery Centre for the international Society of Neuro-Linguistic Programming (NLP)
Biography
[image_frame style="framed" align="left"]https://www.vigorevents.com/wp-content/uploads/2013/12/leilaphoto.jpg[/image_frame]Dr Leila Edwards is a leader in the practical applications of behavioural psychology. Formerly a Dean and Director in prestigious universities in the UK and GCC, her research in psychology, education, health, accelerated learning, creativity, and change management led her to play key roles in setting up innovative provision, for which she was honoured with a Women of the West Award. An elected Fellow of the Royal Society for Arts, Manufactures and Commerce, she is an entrepreneur who established the first UK and North American accredited professional practitioner courses for psychological therapists to be delivered in the GCC.
Dr Leila served as a Team Leader on MBA and post-MBA Masterclasses for the UK Open University Business School specialising in Creativity, Innovation & Change and featured in BBC TV's 'Creative Problem Solving'. She trained with and is "highly recommended" by Dr Richard Bandler, the original creator and co-founder of Neuro-Linguistic Programming, and is a Master Practitioner and Trainer for the international Society of NLP™. She works in private practice as well as providing soft skills courses to the corporate sector.
In association with the Emotional Intelligence Academy, Dr Leila has established the first Lead Licensed Delivery Centre in the GCC for Dr Paul Ekman's cutting-edge, cross-cultural and evidence-based behavioural science of EQ and 'reading people' in order to "make the world a better and a safer place".
Topic
The Real World Applications of Positive Behavioural Science – Boosting Productivity and Performance
A huge and growing body of solid scientific research in Psychology and Neurology demonstrates that a happy brain, a positive growth mind-set and emotional skills and competencies are essential to building good relationships and promoting the teamwork. Applying positive psychology provides great benefits, not only in personal life but also in the workplace.
Some ways of thinking about things are more powerful and effective than others and our neurology directly affects our physiology. So we can gain the competitive edge by understanding how the brain works and applying this knowledge.
Reading people accurately is particularly important in high stakes situations, such as interviewing staff, investment decisions, conducting investigations, as well as in personal relationships. Yet the average person does no better than chance in assessing truthfulness and credibility or spotting lies.
In this session Dr Leila Edwards will give an overview and demonstrate some practical and powerful tools for applying positive psychology, including how to identify the universal facial expressions of emotion. Participants will have the opportunity to test their ability to spot the rapid unconscious 'microexpressions' that are a reliable indicator of genuine emotion.[/toggle_framed]
[toggle_framed title="Waleed Al-Qallaf | Topic : 15 years of Leadership | 9:50 – 10:30″ variation="deepblue"]
Waleed Al-Qallaf
CEO-Quality net Company
Biography
[image_frame style="framed" align="left"]https://www.vigorevents.com/wp-content/uploads/2013/12/waleed.jpg[/image_frame]Waleed Al-Qallaf took on the role of Chief Executive Officer of Qualitynet in February 2011. He completed his education career in 1989 with a Bachelor's degree in Computer Engineering from the University of the Pacific, USA. Following his education, Waleed started his professional career with the Ministry of Planning as a Telecommunications Network Engineer. He joined Qualitynet in 1999 as an Engineer working his way up to Corporate Sales Manager, General Manager of Sales & Marketing, General Manager of Network Services and today the Chief Executive Officer of the organization. During his illustrious tenure, Waleed has worked through every facet of the organization hallmarking improvements in revenue, cost, efficiencies, procedures, and policies. Qualitynet prides in his ability to partner up with international carriers to provide diversified interconnectivity across the globe. Waleed believes in leading from the front which is exemplified in his growth both as a professional and as an individual.
Topic
15 years of Leadership
• Humble beginnings to market leadership: The challenges faced, the obstacles overcome & the lessons learnt.
• The cornerstone of our strength: Satisfied employees & a stable Management.
• Building a household brand: The risks and challenges.
• Technical competency and the importance of staying ahead.
• Customer Service: Two words that can make or break your brand.
[/toggle_framed]
[toggle_framed title="Ali Derisavi | Topic : In the pursuit of "The Professional Salesperson" | 10:50 – 11:30″ variation="deepblue"]
Ali Derisavi
Marketologist
Biography
[image_frame style="framed" align="left"]https://www.vigorevents.com/wp-content/uploads/2013/12/ali.jpg[/image_frame]Ali Derisavi is an accomplished, Management Consultant, Speaker, Trainer, Author and Change Agent with more than fifteen years of experience working with local, regional and multinational organizations. During this time, Ali has designed and delivered hundreds of training courses to thousands of employees from diverse industries and backgrounds.
Ali has been actively conducting Executive MBA Courses specializing in the fields of Management, Leadership, Strategy, Sales, Marketing, Public Relations, Organizational Behavior, Interpersonal and Organizational Communications.
Ali writes short business and motivational essays and has recently published "It Doesn't Work Here", a book that attempts to explore why most western-developed business concepts are not applicable in the developing markets.
Ali is a certified trainer and among many other professional and academic certifications, he holds a bachelor degree in Management Information Systems from the State University of New York and a Masters of Business Administration from the University of Wales.
Topic
In the pursuit of "The Professional Salesperson"
Why is it difficult to recruit professional sales people? Why despite thousands of dollars spent on developing the sales personnel, local companies are still unable to create a sales force comparable to those of the multinational businesses?
Elimination of trade barriers, shorter product life cycle, fast-pace of technological advancements, introduction of me-too products and market saturation for most consumer and industrial products have all brought tremendous pressure on businesses and consequently on their sales function. Businesses have realized that putting a number of canvassers and drummers together would not achieve their goals. They have realized that under these tough economic and competitive pressures they need a professional sales force. But despite all the time, money and energy invested in developing professional sales people, many companies are still struggling. They are still in the pursuit of happiness! Why?
[/toggle_framed]
[toggle_framed title="Dalal A. Al-Janaie | Topic : Gender Intelligent Leadership | 11:50 – 12:30″ variation="deepblue"]
Dalal A. Al-Janaie
Owner of Mars Venus Coaching-Kuwait, Life and Business Success Coach
Biography
[image_frame style="framed" align="left"]https://www.vigorevents.com/wp-content/uploads/2013/12/dalal.jpg[/image_frame]Personally trained and certified by Dr. John Gray (author of world best-selling book, Men are from Mars, Women are from Venus) and his team in Mars/Venus philosophies surrounding relationships, life, and business. Dalal is Mars Venus Coaching's Master Franchisee for Kuwait and a certified Mars Venus business/executive and life success coach. Catch Dalal every Tuesday morning when she hosts a segment entitled "Success and Happiness" on Good Morning Kuwait on KTV1 every Tuesday at 9:30AM. With a passion for inspiring people to achieve their full potential, she strives to maximize each individual's inherent strengths and capabilities on their path toward self-awareness and professional improvement. She helps clients recognize and uncover their strengths and reach their dreams like perfecting their personal or professional lives.
Dalal mainly works with business owners to help them grow their businesses and own a business which achieves their desired lifestyle instead of a business which is just a job.
In addition to her training at Mars Venus Coaching, Dalal brings almost 10 years experience in the international marketing arena. She has worked with customers all around the world and understands what it takes to succeed in business. A Penn State University graduate with an engineering degree, she has also holds two masters degrees, one in engineering and one in business administration (MBA) with a focus in entrepreneurship in Kuwait.
Topic
Gender Intelligent Leadership
As business becomes more complex with globalization, new generations, and the gender integrated work environment, leadership with play a vital role in every company's success. The gender balance is becoming more relevant as females take a more active role in the business world causing leadership to be redefined. Men and women lead differently and additionally men and women want to be led differently. Companies who incorporate this valuable skill will stand out from their peers.
This talk aims to illustrate how gender intelligence competencies are essential to becoming an influential male or female leader.
[/toggle_framed]
[toggle_framed title="Davide Scialpi | Topic : Manage a Brand on a Global scale | 12:30 – 13:30″ variation="deepblue"]
Davide Scialpi
Global Marketing Innovation Consultant and Speaker
Biography
[image_frame style="framed" align="left"]https://www.vigorevents.com/wp-content/uploads/2013/12/davide.jpg[/image_frame]Davide Scialpi, CEO of Reinventa Dee Oceans ltd., a UK Lateral Digital Media Marketing Firm, is an International Marketing Innovation Consultant and Key Note Speaker.
He is the founder of "Marketing Strategy Innovation Ocean" – The Global Marketing and Digital Marketing minds network! And Employer Branding Revolution – Employer Branding is on!
He regularly blogs on about the latest marketing and digital marketing revolutions and evolutions! davidescialpi.com
Mr. Scialpi earned II Level M.B.A. degree on Risk Management and Governance and He's graduated Cum Laude in Economics and Management.
He lives in London (UK!) and he loves Social Networks!
Topic
How to manage a Brand on a global scale in an information overload era – Marketing Innovation Managerial takeaways
How companies can survive the today's information overload through innovative and effective marketing strategies both on-line and off-line from a global perspective by creating interactive moments.
[/toggle_framed]
[toggle_framed title="Carol Talbot | Topic : Discovering Your Inner Leader | 14:30 – 15:30″ variation="deepblue"]
Carol Talbot
Professional speaker
NLP Expert & Master Trainer
Fire-Starter
Biography
[image_frame style="framed" align="left"]https://www.vigorevents.com/wp-content/uploads/2013/12/carol.jpg[/image_frame]Carol is an enthusiastic, energetic and versatile learning and development consultant, NLP Master Trainer and professional speaker who has recently published her first book – "Hitting the Wall…..and breaking through!" She manages and runs her own successful training and development consultancy and has a wide resource of tools, techniques and processes to galvanize others into becoming actively involved in their own personal development and specializes in leadership and Neuro-linguistic programming.
With a strong personal interest in holistic development, much of Carol's work includes accelerated learning techniques. She is an NLP Certified Trainer (American Board of NLP), Trainer of Hypnosis & Time Line Therapy® and has trained with some of the best presenters in the UK & US including Steve McDermott, European Business Speaker of the year in 2003 and 2004.
Carol is also a certified Master Firewalk Instructor and Certified EQ Practitioner (Emotional Intelligence) and has shared these tools and techniques in Europe, Africa and the Middle East. She communicates well in a multi-cultural environment, relating easily to all levels of an organization and specializes in leadership, management and change. Her seminars and workshops are informal, creating a fun and relaxed environment, yet sharply focused, developing delegates' long-term strategies for personal development and growth.
Topic
Discovering Your Inner Leader
What's the difference between people who attract
success and those that don't? How can YOU become an even greater success?
In this age of technology, no matter how brilliant you are or how high your IQ is, will you succeed? The answer is, not necessarily. So what makes the difference that makes the difference? Evidence shows that those who can influence, think outside the box, create and deliver a vision for themselves and others, are today's winners.
Change is a door that can only be opened from the inside. Change your mind….keep the change and LEAD…from the inside out!
[/toggle_framed]
[/accordion_group]